Tom Holland Shares Funny Birthday Tribute to Spider-Man Co-Star Zendaya
Dating or not dating, Tom Hollandand Zendaya can certainly become drinking buddies.
The 21-year-old Spider-Man: Homecoming actor posted on Instagram Friday a sweet tribute to his co-star for her 21st birthday.
He shared a couple of photos of the two posing together.
"Thinking about how to get taller," Tom wrote. "Happy birthday mate. Miss you and I'll have a drink for you. #21stbirthday."
Tom and Zendaya sparked romance rumors several months ago. In July, a source told E! News they are dating.
Zendaya and Tom took to Twitter to laugh off the rumors.
"Wait wait…my favorite is when it says we go on vacations together HA! I haven't been on a vacation in years! hbu @TomHolland1996 ??" she tweeted.
"@Zendaya Does the press tour count," he asked.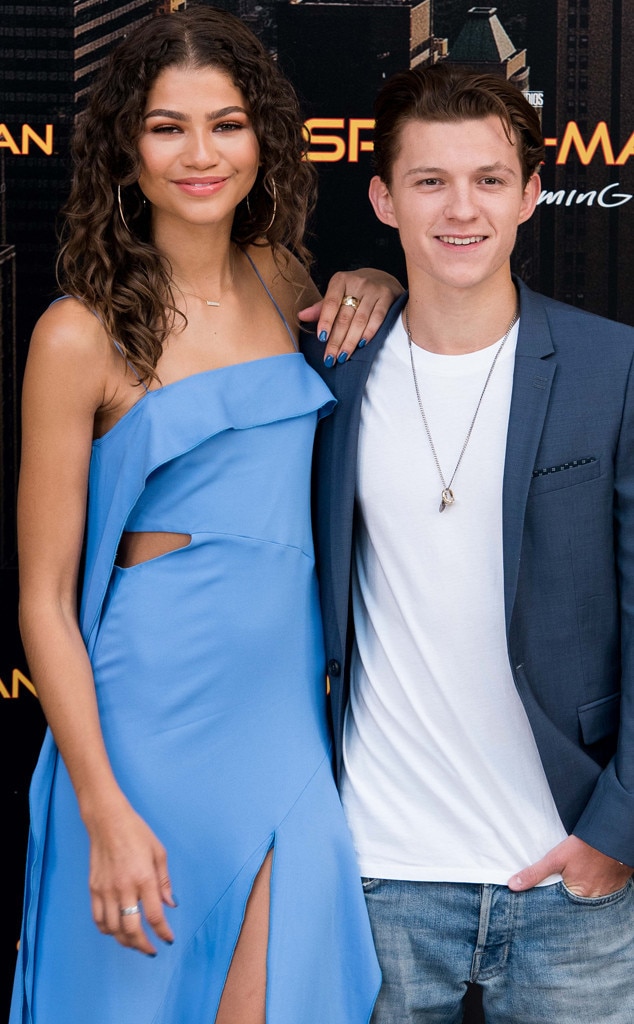 Gabriel Maseda/NurPhoto via Getty Images
She also addressed his height and how it could affect their work together, saying, "I was worried because he's so much shorter than me. I was like, 'Damn it! It's going to be weird because I'm super tall.' But then we ended up doing the audition sitting. So that was good."
Please follow and like us: